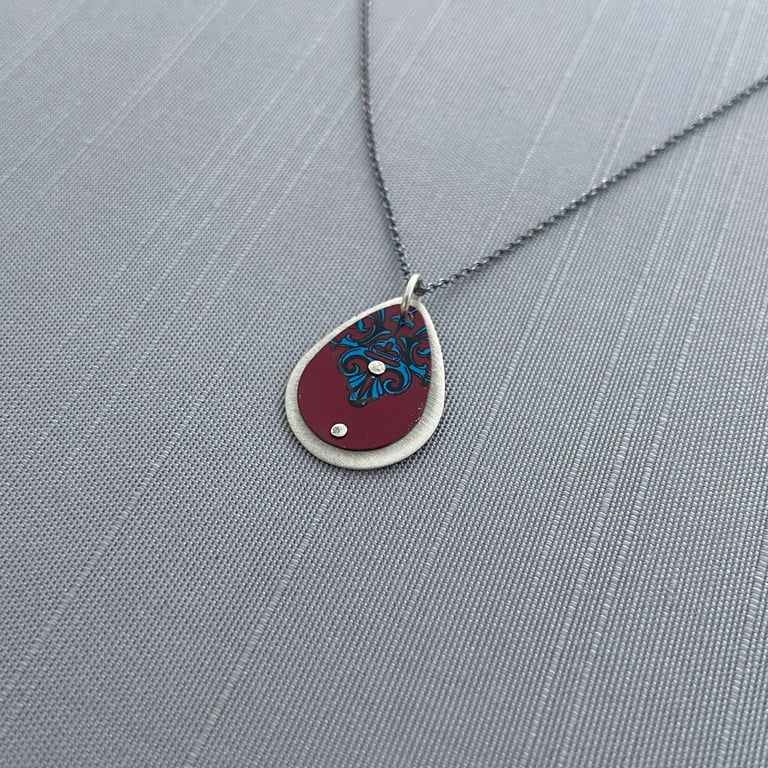 Small Silver Mixed Metal Teardrop Necklace
This sterling silver necklace features a teardrop cut from a decorative tea tin that has been riveted to a larger sterling silver teardrop. The silver has been given an oxidized, brushed finish. The pendant measures approximately 7/8" x 5/8" and hangs from an oxidized sterling silver chain.
This piece was created for the 2019 Deja Vu Art and Fine Craft Show in celebration of America Recycles Day. The show featured 60 professional artists creating work made from recycled or repurposed materials. My work won Best of Show at this event in 2018.